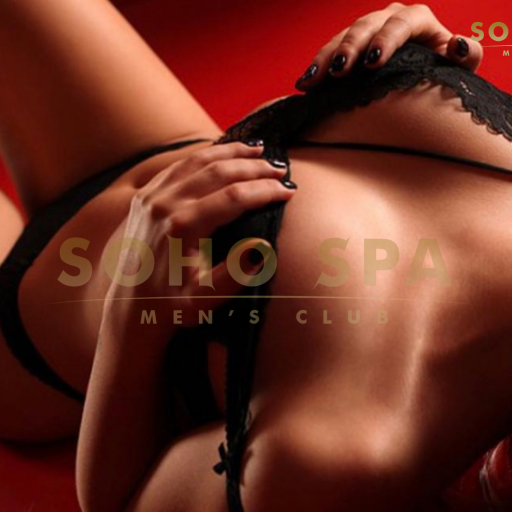 The Soho Spa offers a wide variety of erotic services. For the most sophisticated clients who value quality and 100% relaxation, Soho Spa has developed a program of erotic VIP massage, which contains all the best massage techniques aimed at getting the maximum pleasure from the process.
Erotic VIP massage includes: the most professional and beautiful masseuses, luxury suites, additional programs for insatiable guests, elite alcohol and bonuses and discounts for subsequent visits.
Why choose VIP erotic massage at Soho Spa?
Soho Spa is responsible for the quality of the services provided; not a single man has left the salon dissatisfied or disappointed with erotic massage from our masters. Here, without exaggeration, the sexiest girls in Moscow and the best erotic massage services are waiting for you in the cozy atmosphere of the Soho Spa.
The main advantages of erotic VIP massage at Soho Spa:
Round-the-clock work of the salon, which means that you can get the best erotic massage at any convenient time of the day or night;
Comprehensive care and attention. Our girls will help you relax and forget about problems in your family or at work. For you, she will be the best masseuse and sensitive companion;
 Professional massage from certified craftswomen;
 Working out all sensual erogenous parts of the body to invigorate the body and spirit.
You can describe for a long time all the obvious advantages of erotic VIP massage, but no words can describe all the magic that awaits you at the session. You need to come and experience it on yourself with every inch of your body. A world of pleasure, passion and alluring eroticism has long awaited you at Soho Spa. In our establishment you will find what has always been lacking. Do not deny yourself the pleasure of being a living and feeling man. A company of stunning masseuses, elite rooms and a comfortable environment are what you need for a good rest, which is sometimes so lacking in the rhythm of a larger busy city.
Soho Spa is the best erotic massage in Moscow.